Digital assets have become the lifeblood of information sharing across the world. Digital touchpoints are deeply embedded across sectors and industries and become a significant part of the day-to-day customer experience. It's no surprise that a large number of enterprises are growing their investments in digital asset management.
Web-users interact with a wide array of digital assets ─ from images, videos, audio files, animations, and games, to interactive ads, movies and probably still the most prevalent form across businesses, document assets. With the rise of AR (augmented reality) and VR (virtual reality), creative assets meant for experiential marketing have become a buzzword in the digital space.
What's behind the digital asset explosion?
A multitude of factors has led to a sudden boom in digital assets. Ease of access to high-end creative tools combined with the growth of digital infrastructure has fast-tracked the creation and distribution of digital assets. Below are the key reasons for the rise in digital assets:
Increased affordability of digital devices. (mobile phones, cameras, recorders)
High-end processors and high capacity devices.
Rise of sophisticated creative tools and platforms. (e.g., Adobe Creative Cloud)
Increased internet penetration and network bandwidth.
Decreased storage costs and affordable cloud services.
Read how a Single Page Application (SPA) is creating a seamless user experience with faster page loads.  ||  Learn more on how to select the right CMS for your business and excel in the Digital Experience.
What are the challenges of dealing with digital assets?
Digital assets bring a range of challenges for both marketers and content creators. In most cases, marketers face the following challenges:
Structure and categorization: Given the ever-increasing variety of digital asset types, marketers find it challenging to get the right asset structure, which is both scalable and flexible.
Findability: There are two perspectives to findability, the first being how easy it is for internal users to locate digital assets. The second factor is ─ how easy is it for your end consumer to find assets on your digital touchpoints, whether it be your website, app, or any portal. Marketers need to ensure assets are easily accessible to all stakeholders.
Consistent experience: Irrespective of the scale of the enterprise, marketers face a tough time in providing a consistent experience to their customers across geographies, digital touchpoints, and devices. Users should be able to easily access and use assets across devices and channels.
Asset lifecycle/production process: Digital media can be a marketable product by itself, for example, videos, e-books, images, etc. However, marketable digital media is often built using several digital assets before being used in a marketing campaign. Content creators are required to produce these digital media by creating, organizing, and finding bits and pieces of digital assets. They also need to work with different templates, layouts, and content and design files during the process. Marketers are required to create a robust asset lifecycle from creation to archiving, to track and control the management of their digital assets and thus facilitating content creators in their work.
Campaign and analytics: The ultimate goal of enterprises is to invest in digital media assets to reach their prospective customers. Marketers seek the flexibility to be able to easily use digital media in their campaigns. Businesses engage in a lot of effort to tie each piece of their brand identity through the use of digital assets in their products and campaigns. Thus, monitoring usage analytics of assets to evaluate the impact also becomes critical.
Version control and rights management: Marketers are expected to continuously update and make changes to their digital assets/products to survive in the market. Along with version control, many digital files (for example, copyright images and documents), have rights and restrictions that must be respected and monitored. Any violations can even lead to legal scrutiny. It becomes an immense challenge for marketers to manage versioning and rights control on primitive legacy asset management platforms.
What do successful businesses do right?
Research has shown that businesses that excel in the digital arena have carved out a well thought out strategy for the management of their digital assets. Businesses that invest in streamlining their digital asset lifecycles have experienced gains through enhanced productivity and higher returns on their marketing spend. Digital strategy, along with the digital asset management plan, has become an integral part of the marketing strategy across industries. Businesses that ignore the importance of having a robust digital asset management strategy are at a greater risk of losing out to competitors.
What exactly is digital asset management?
Digital asset management as a discipline encompasses lifecycle control, clearly defined workflows, flexibility and ease of access, along with monitoring and reporting of digital assets thus facilitating different stakeholders or user groups like marketers, IT teams, brand teams, authors and content creators along with external stakeholders like partners, suppliers, and the end consumers. Similar to physical assets, digital assets acquire an intrinsic value over their lifecycle; thus it makes business sense when it comes to investments in DAM solutions and technologies.
Digital asset management is driven by the following key objectives:
Real-time delivery of the right content and assets to the right audience across all digital touchpoints.
Ability to track, monitor, and measure engagement levels across the enterprise and potentially reach globally.
From a technical perspective, a digital asset by itself is of no use. Every digital asset gets its identity from a defined list of additional information. This information is called 'Metadata'. Metadata is necessary for the management of each digital asset or a collection of digital assets or files. In short, the definition of a digital asset is incomplete without its metadata.
'Digital Asset = Digital file + Metadata'
Simple examples for metadata can be the file name, title, author name, creation date, modification date, etc. In more advanced cases, metadata also comprises of unique asset identifiers like 'publication number', RTE fields for copyright notices and associated images, transcripts, etc. The usability of digital assets is only when metadata is associated with it. Metadata facilitates users to easily access, search, and manage the assets by providing relevant information and defining the context. It also helps in tracking the usage statistics to evaluate the performance of assets and thus determining the value of an asset.
What do digital asset management platforms offer?
DAM platforms like Adobe Assets provide businesses with a secure, centralized repository for management of the asset life cycle. Typically, the lifecycle of an asset includes the following phases:
Creation or production: Creative tools like Adobe InDesign are leveraged by content creators and designers to create assets. The design files and other associated background files etc. termed as the source files of an asset are also required to be preserved for any future changes.
Organization and management: After a digital asset is ready and finalized, it has to go through a series of validations and approvals to ensure the required quality standards are met. The validated asset is then categorized and organized into a predefined structure. During each progression of an asset, metadata values get appended to the asset either systematically or manually. At this stage, version management becomes an important aspect of optimizing your productivity.
Distribution: Customer facing assets are published on the web, mobile apps, and other touchpoints for targeting the end customers and users.
Archival: Over time, once the asset has reached its life and is no more in use, it goes through the archival process.
DAM systems like AEM (Adobe Experience Manager) Assets provide a range of services for businesses to leverage and customize. Below are the highlights of the capabilities provided by AEM Assets:
Centralized repository: AEM Assets allows customers to manage their digital assets (images, videos, documents, audio clips, etc.) in a web-based repository, and create a flexible folder structure to match their site structure.
Integration capability: AEM offers various ways to integrate with Adobe Creative Cloud and share assets in and out of the DAM system, thus making it easy for creative and marketing or business teams to collaborate.
Secure and scalable infrastructure: AEM Assets is the market leader when it comes to the scale and security of the infrastructure.
Advanced features: AEM Assets provide a range of features for the management of assets:

Workflows capable of handling approval processes and asset flows.
The capability to create customized workflows based on your needs.
Metadata profiles and schemas, both OOTB and custom.
Version control and auto-archival.
Asset rendition management.
Brand portal for internal stakeholders.

Assets is a comprehensive digital asset management platform for managing the entire asset lifecycle.
Download our ebook and learn how you can break the CX code: Secrets of Customer Experience Strategy.  ||  Sign up today for the latest news about your Digital Transformation.
What business value do DAM systems provide?
Like any other marketing technology, the DAM system pays for itself. Return on investment for DAM Systems is one of the highest in the martech arena when compared to any legacy asset management systems. The following drivers are forcing modern companies to adopt DAM systems:
Customer experience: Superior customer experience is directly tied to the quality of digital assets. DAM technologies facilitate authors to deliver high-quality content and assets.
Personalization: Modern DAM systems are capable of assisting other digital marketing systems to target customers with personalized digital assets.
Enhanced productivity: Automated workflows and systems allow content creators to significantly improve their output with enhanced quality.
Reduced go to market duration: DAM systems' compatibility with leading CMS platforms significantly reduces the production and distribution duration.
In a nutshell, DAM, in combination with other marketing technologies, helps businesses target the right customer with the right content, thus achieving any content marketer's objective.
Get help from our experts
Over the past 20 years, we have completed thousands of digital projects globally. We have one of the largest and deepest multi-solutions digital consulting teams in the world. Our proprietary processes and years of Digital Experience expertise have earned us a 97% customer satisfaction rating with our clients ranging from Global Fortune 1000 to Mid-Market Enterprises, leading educational institutions, and Non-Profits.
DesignRush has recognized TA Digital as a top Creative Agency.
About TA Digital
TA Digital is the only global boutique agency that delivers the "best of both worlds" to clients seeking to achieve organizational success through digital transformation. Unlike smaller, regional agencies that lack the ability to scale or large organizations that succumb to a quantity-over-quality approach, we offer resource diversity while also providing meticulous attention to the details that enable strategic success.
Over the past 20 years, TA Digital has positioned clients to achieve digital maturity by focusing on data, customer-centricity, and exponential return on investment; by melding exceptional user experience and data-driven methodologies with artificial intelligence and machine learning, we enable digital transformations that intelligently build upon the strategies we set into motion. We are known as a global leader that assists marketing and technology executives in understanding the digital ecosystem while identifying cultural and operational gaps within their business – ultimately ushering organizations toward a more mature model and profitable digital landscape.
Recognized in 2013, 2014, 2015, 2019, 2020 and 2021 Inc. 5000 list as one of the fastest growing companies in the United States, TA Digital is pleased also to share high-level strategic partnerships with world class digital experience platform companies like Adobe, SAP, Acquia, commercetools, Sitecore, and Elastic Path.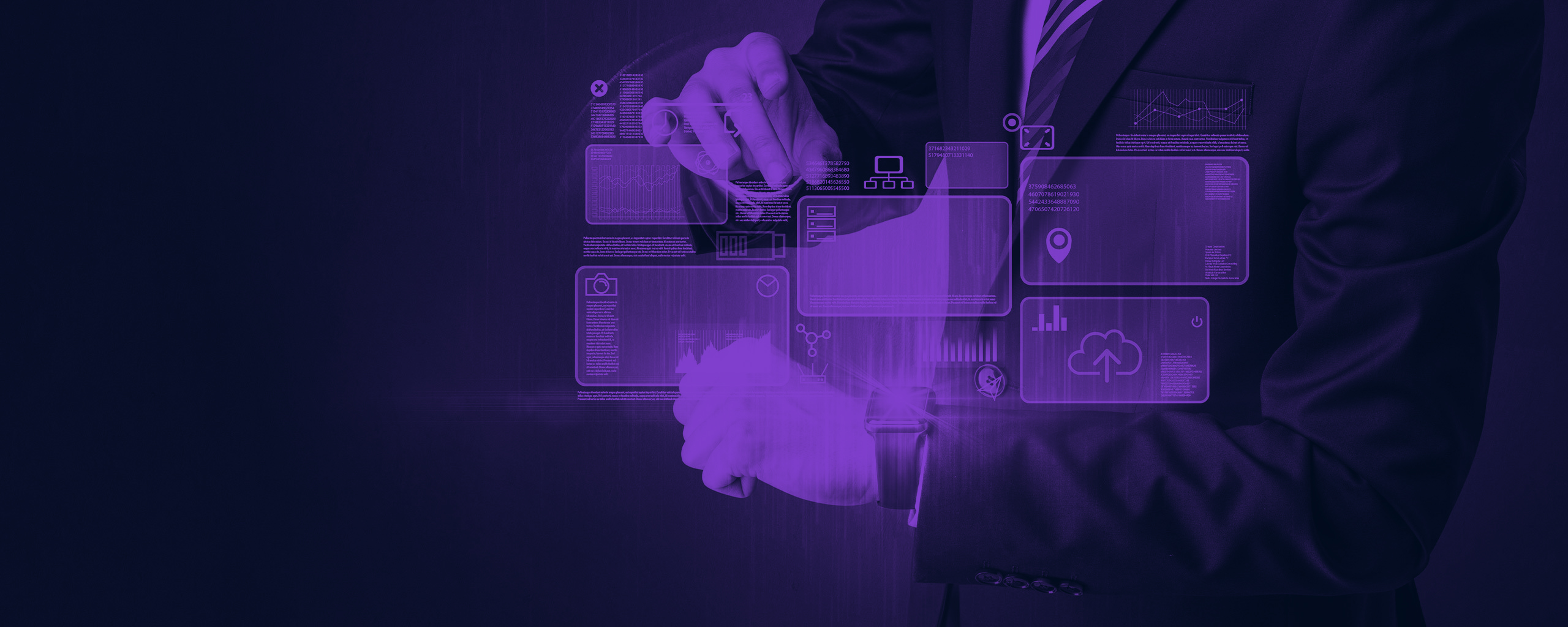 Successful digital transformation is a wholistic process that involves many disciplines. Three of them are fundamental. 
Marie-Claude Surprenant 5 min read