What is personalization?
Personalization is the practice of creating customized interactions with an audience through content that is relevant to their needs and preferences.
80% of shoppers are more likely to buy from a company that offers personalized experiences. (Epsilon)
The very foundation of personalization is to understand the behavior of individual customers. Various channels like websites, apps, emails, online advertisements, call centers, online chats, and in-store communications are personalized to enhance customer experience.
The information that helps create personalized content includes customers' location, persona, status, device type or browser, number of visits, time spent, purchases made, email clicks, and opens and more. All this information enables businesses to build a personal relationship with customers and provide them with product information.
Frequently Asked Questions (FAQs): What is personalization?
What is the definition of personalization?
Personalization is defined as tailoring content or communication based on an individual's information to proactively engage with them and enhance their experience.
What is personalized marketing?
Personalized marketing is the strategy of using customer data to create relevant communication with your audience. It is also known as '1-to-1 marketing' since it is tailored to the needs of individual customers. Unlike mass marketing, which is designed to appeal to a huge audience or broad demography, personalized marketing caters to an individual.
At present, there is a vast amount of data on individual consumers, and it has to be analyzed and utilized to provide customized recommendations, offers, and messages. The information is based on their past behavior, interests, and more. It is most often an automated process. Personalized marketing can also be applied to products by using a configuration system which enables customers to select individual specifications for the products they like. Businesses are more likely to increase sales by offering customers what they want.
Frequently Asked Questions (FAQs): What is personalized marketing?
59% of customers say that personalization influences their shopping decision. (Infosys)
What does personalized marketing mean?
Personalized marketing is defined as a marketing strategy that deals with targeting marketing initiatives and communicating with loyal or prospective customers.
What are the benefits of personalized marketing?
If done the right way, personalized marketing can enhance your business in multiple ways. The benefits of personalized marketing are as follows:
1. Targets specific customers
One on one marketing builds a deep and meaningful relationship with current and prospective customers. It allows you to engage with customers in a wonderful way that they are comfortable to provide personal information to gain some benefit of doing so. Customers expect businesses to protect their sensitive data and offer a more personalized experience when they visit your site. You also need to understand them to provide them with the best possible experience.
2. Increased engagement
Customers are more likely to visit websites that persistently engage with them, for instance, through live chats. Feedback is essential to improve their experience. Your content does have an impact on them; therefore, they engage with it; they are curious to know more and express themselves about it through social sharing. Since people enjoy sharing good or bad reviews of products or websites or apps through social media, you need to inspire them to share what they liked across any of the channels.
3. Higher conversions
The right level of personalization at the right time makes customers and prospects feel that you understand them. You must deploy personalization throughout their customer journey as it will nurture them and drive them to make purchases. This makes conversion easier, and your goals can be easily be achieved.
4. Better ROI
Businesses need to know their website bounce rate. The bounce rate shows that your visitors or customers are not likely to return to your site. Usually, when people are not motivated to make the right purchase instantly, there are chances of a high bounce rate. Personalized marketing ensures that they will make a purchase before leaving your site.
82% of marketers have reported an increase in open rates through email personalization. (ActiveTrail)
5. Personalized content
Your content needs to be catchy and engaging, so that people read it, watch it and share it. Personalized marketing ensures that the content is tailored to a specific individual, and it compels them to believe that it is exclusively meant for them. They are more likely to explore your website and make purchases. Remember, great content builds an engaged audience.
6. Delightful experiences
Customers do not like irrelevant emails, text messages, or advertisements. They prefer engaging with brands that they are interested in. When businesses approach people, they analyze and find out if they are interested in their products or services. Customers mostly seek out brands or businesses that will cater to their needs, give them solutions for problems, and solve them instantly. Personalized marketing ensures that people enjoy visiting your site or using your app when relevance is assured.
7. Improved customer experience
Customers expect quick and easy solutions. You need to create a frictionless experience for them. When you segment and narrow down what your customers need, it is easier to offer it to them instantly. When customers provide information, they expect that to be used to tailor their experience and provide various related offers. If done successfully, it makes the customer happy and loyal, and they are likely to make the purchase.
74% of marketers said that targeted messages and personalization of emails improves customer engagement rates. (Econsultancy)
8. Shorter sales cycle
Many businesses offer long sales cycles, while customers prefer short sales cycles. Customers prefer instant solutions and a short journey to save their time, money, and attention. Faster you provide it, the happier they are to make the purchase. This boosts sales calls and builds a vast audience.
9. Consistent across all channels
Currently, most customers are interacting with brands across various channels. Brands must be accessible across all channels and be consistent throughout. For instance, an in-store experience should match the website or app experience, as well as the messages (email or text messages).
Frequently Asked Questions (FAQs): What are the benefits of personalized marketing?
Why is personalized marketing important?
Mass marketing caters to the needs of people belonging to a specific demography. Therefore, personalized marketing is needed to target specific individuals based on their personal information. According to research, 44% of consumers expect sales staff to be well informed about the requirements to improve customer experience. Having a one on one marketing interaction can nurture leads and improve sales.
What are the drawbacks of personalized marketing?
Data privacy is one of the critical drawbacks of personalized marketing. According to a study, 86% of consumers are very concerned about their data privacy. Therefore, marketers need to manage data carefully and personalize strategies accordingly. Marketers should avoid sending banal and irrelevant messages to customers. Personalizing the wrong channels is another factor that has a negative effect on personalized marketing.
What is the difference between personalization and customization?
Personalization and customization are both different concepts but help in achieving the same goal, i.e., tailored customer experiences. However, both these objectives are achieved in very different ways.
Personalization is done through software or apps. The main aim of personalization is to provide content and functionality that relates to particular users' interests or needs, without any effort from the user. The app adjusts the interface according to the profile of the user. For instance, Netflix recommends shows or movies to users after carefully analyzing their data.
Customization is done by the consumer through apps or services to make changes to their experience and meet their specific needs or requirements. Consumers can configure their functionality, layout, or content based on their preferences. Customization is mostly based on natural intelligence rather than artificial intelligence. For instance, users can customize their interface by selecting what they want to see or select preferences for how they want the information to be displayed or organized.
How to personalize marketing?
According to a study, more than 80% of consumers say it guides them to make purchase decisions. Personalization only works well when it is useful and relevant to the consumer.
96% of organizations believe that email personalization can improve email marketing performance. (Campaign Monitor)
So how does one personalize?
There are various points in a customer's journey, which has the potential for personalization, for instance, devices, communication channels, and the right time to send messages and engage with customers. Brands can personalize their mobile app, website, and email content, offer discounts, send sale alerts, recommend products and services, paid media messages, transactional communications like receipts, invoices, and notifications regarding shipment status. Businesses can also offer customer service through social media or incorporate chatbots on their websites.
Personalization is about targeted marketing initiatives based on user data to boost ROI. At times, in spite of having sufficient user data businesses provide content in a bad way, like sending a general text or an email without caring about the information provided. Therefore, relevancy is an important factor that should be considered. Send content relevant to the user and consider what they are actually interested in. Manage the experience in all forms of communication that is sent to the user. Try to collect data that can help you provide more action on your website, like downloadable content. As people are sharing intimate details on social media, this is one of the best ways to gain insights on their needs and expectations. The more data, the more personalized content can be used for the user. You can also segment the audience, create personas and behavioral activities, and then tailor it according to the users.
How to implement a personalized marketing strategy
To increase your conversions and stand out, you need to have an advanced personalized approach. This includes the following key components:
1. Identify your customers based on their browsing behavior
Identify your customers and find out what they want. Then pre-segment them based on their purchase behavior and requisite information. You must also make it a point to know your customers and connect with them offline if possible. This will help you provide your customers with what they actually require, and it can also enhance the overall experience, both offline and online.
2. Recommend new brands based on search queries
There are many businesses that sell products from different brands. If you are one of them, at times, you may find it difficult to promote it to visitors. The best solution for this is to guide your visitor to the newest arrivals (various brands). Trigger a campaign and promote the latest arrivals when a visitor searches for a specific brand or category through the search filter. They are more likely to make the purchase as it reduces their need to go through various products and pages to find what they want. You must also recommend products (along with offers) that customers are not aware of − this will create brand awareness. You can also recommend products by cross-selling related products.
74% of customers feel frustrated when website content is not personalized. (Infosys)
3. Message customers when they are in 'shopping mode'
The best time to approach customers is while they are shopping. Pop-ups or live chats are one of the best features that can help and drive them to make purchases.
4. Offer exclusive deals and limited period offers
People love freebies, and most of them are willing to pay for them. At times they don't mind paying a little extra for additional products to qualify for free shipping. According to a study, 24% of customers are ready to spend more to be eligible for free shipping.
5. Run campaigns that are login specific
Reward customers or give them discounts only when they login to make purchases. The best way to boost the exclusivity of loyal customers is by offering rewards. A specific campaign can be triggered only for those users who log in. This will make your campaigns more relevant and increase conversion rates.
6. Use video marketing effectively
Videos are a great way to attract, engage, and educate the customer about the products or services. The main aim of videos is to direct prospects down the sales funnel. Therefore, the videos must be short and precise as most consumers have a short attention span. At times customers watch the video halfway; that's when you need to trigger a campaign featuring the product and add a CTA. There are more chances of customers adding more items to their cart instead of searching for them.
7. Conduct customized surveys
If you want quality responses, you must customize your surveys according to your customers. The 'thank you' page is the best place to ask for feedback. Customers are very excited to receive their products and are most likely to answer questions related to it. You can also offer a reward, as it acts as an incentive to give instant feedback.
8. Offer help after the visitor has browsed many pages
The reason most visitors browse through many pages is that they are unable to find products they are looking for. This is the right time to offer customers help and redirect them to the products they are interested in purchasing. Online chats can be used to provide help to customers at the appropriate time. This will help make quicker purchase decisions and shorten the sales cycle.
By 2020, 51% of consumers expect that companies will anticipate their needs and make relevant suggestions. (Huffpost)
9. Notify customers about relevant products or events
Personalized marketing ensures that brands know their customers. You must make it a point to send notifications regarding products or services which are new and available. Do not notify them if they have already bought the product; only inform them when the product/service they were looking for is available.
10. Analyze and secure customer data
Customer privacy is essential. Data collected should be secured and analyzed. Customers detest their private information being leaked or misused.
11. Use the right tools
Businesses must ensure that they select the right tools and technology for personalized user experience. Not having the right resources can be a significant drawback and loss for the business. Incorporating a great personalized strategy is essential for businesses that want to create a unique and excellent relationship with their customers.
What are the types of personalized marketing?
There are three types of personalized marketing:
1. Emails
Businesses have been using emails for many years, and it continues to be one of the best ways to approach a prospect or retain a customer. While addressing a customer or prospect, one needs to call them by their first name, rather than their last name. This makes them feel that they are being addressed directly. It is important to note that over-personalization with information such as customers' location or last name can scare prospects away. Personalization is about making people feel comfortable to interact and engage and not repulse them.
2. Dynamic content
This is another form of personalization. By using various software, content can be personalized according to the customer's information, geographic region, and demographics to give them the right information according to the interactions. This will ensure that visitors return or make purchases. This will add value and continue nurturing them throughout the process. Dynamic content can be used to direct the person to where their interests lie. This will enhance interactions and increase conversion rates. You can also code it by using JavaScript or WordPress plugins, especially for pop-ups and slide-ins, to provide appropriate offers to people visiting the site.
78% of U.S. internet users say personally relevant content from brands increases their purchase intent. (Marketing Insider Group)
3. CRO Software
Conversion Rate Optimization (CRO) is another powerful way to use personalization. CRO software builds data based on the interactions of the users, like how they landed on the site, the pages they visited, how they interacted with you on the website, and accordingly provide solutions to them for problems they are experiencing at that particular time. This is a powerful tool to help connect with users and address their issues with the best solutions.
Personalized marketing examples
JackRabbit
This one-stop-shop for runners sends personalized emails to its customers after six months, reminding them that it is time to purchase a new pair of running shoes. Though these emails were automated, customers found them to be personal and on time. It also offered valuable information to them to stay healthy. What makes it personal to customers is the timing that it was sent to them.
Sephora
This beauty and cosmetics store uses customer data to deliver personalization on a huge scale effectively. They have a variety of emails ranging from reminders to repurchase product types, and it is sent according to the usage cycles. They share recommendations based on the preferences of customers. They create a seamless experience for their customers with the right software.
Domino's Pizza
For Domino's, personalization is not only through messages but also through delivery. Their marketing strategy was built with transparency and loaded with excellent digital and customer experience. They made it fun and easy for customers to place orders through any device. They made ordering enjoyable, easy, and available in all the preferred channels of customers.
Buzzfeed
This internet media and entertainment company quizzes people to understand how their experience can be tailored according to their personalities. They thrive on feedback from customers. Asking for feedback and gathering information to enhance the personalized experience is the key to their success. They ask engaging questions using interactive quizzes to understand their customers on a deeper level. They use the same information to personalize experiences.
Pitney Bowes
This company uses the latest marketing strategy to use personalized and interactive videos by blending the very personal data with the right technology. Such personalization drives revenue and leads customers deeper into their purchase journey. This strategy is suitable and ready for use within account-based marketing efforts.
79% of consumers say they will engage with an offer if it has been personalized to reflect previous their previous interactions. (Marketo)
Top 10 books on personalized marketing
About TA Digital
TA Digital is the only global boutique agency that delivers the "best of both worlds" to clients seeking to achieve organizational success through digital transformation. Unlike smaller, regional agencies that lack the ability to scale or large organizations that succumb to a quantity-over-quality approach, we offer resource diversity while also providing meticulous attention to the details that enable strategic success.
Over the past 20 years, TA Digital has positioned clients to achieve digital maturity by focusing on data, customer-centricity, and exponential return on investment; by melding exceptional user experience and data-driven methodologies with artificial intelligence and machine learning, we enable digital transformations that intelligently build upon the strategies we set into motion. We are known as a global leader that assists marketing and technology executives in understanding the digital ecosystem while identifying cultural and operational gaps within their business – ultimately ushering organizations toward a more mature model and profitable digital landscape.
Recognized in 2013, 2014, 2015, 2019, 2020 and 2021 Inc. 5000 list as one of the fastest growing companies in the United States, TA Digital is pleased also to share high-level strategic partnerships with world class digital experience platform companies like Adobe, SAP, Acquia, commercetools, Sitecore, and Elastic Path.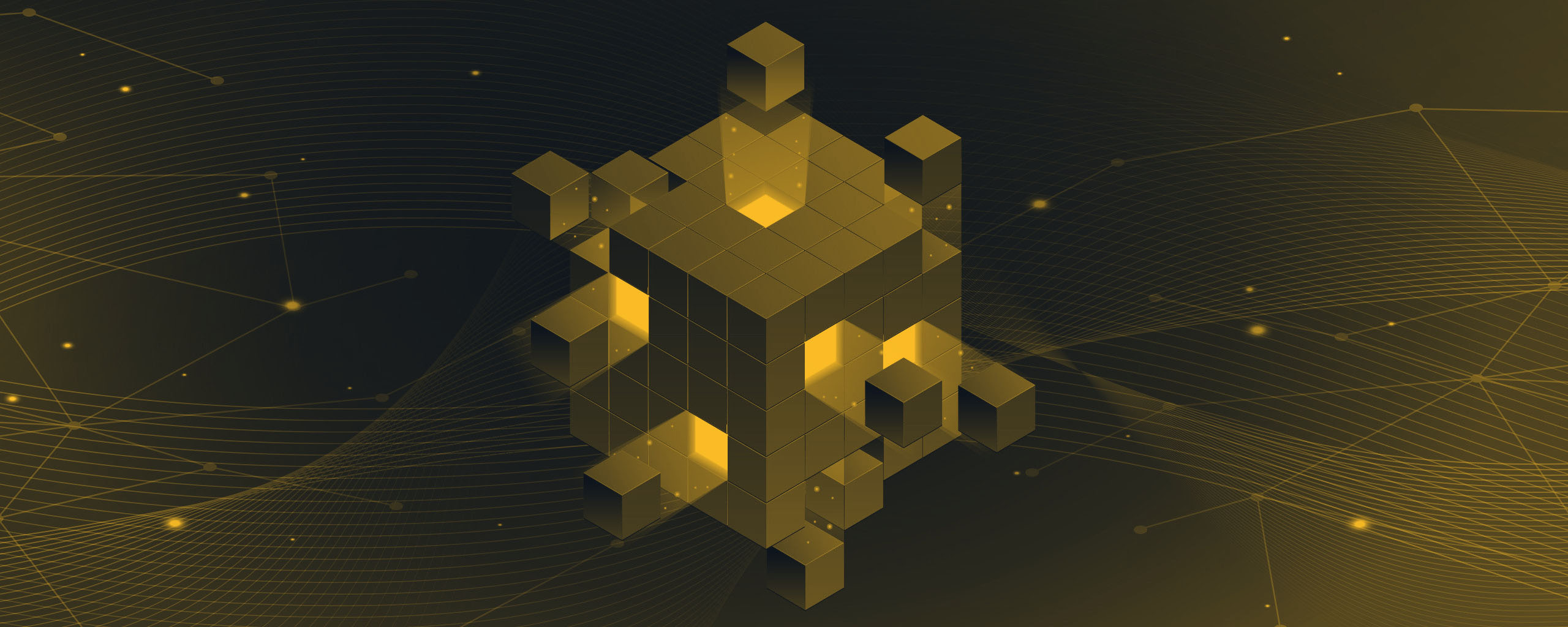 Download our digital transformation strategy guide to learn how you can boost customer lifetime value by evolving business processes to develop the personal approach customers are demanding.
Rajiv Rohmetra 18 min read