NOTE:  

Google sunset Google Analytics Universal on July 1, 2023. Organizations that own 360 Universal Properties may still find this information helpful because Google has provided a provisional extension. For these paying Google Analytics users, the deadline for migration to GA4 is July 1, 2024.
By now it's clear that moving to GA4 from Universal Analytics (GA3) is not going to be easy.
The truth is, GA4 is significantly different from all the versions of Google Analytics that came before. It's based on a different data collection model, the interface is alien to long-term users, and only Big Query users are going to be comfortable at the start.
It's a completely different world. So, you will need to plan ahead.
GA4 Is Entirely Event-Based
This means it doesn't record page views or visits the way you're used to. That is a big deal.
Moving forward, GA4 will work more like other data platforms you might be familiar with (like Facebook) but right now, you're going to lose all the reports you have been using for years. If you want to record page views, you have to set up a specific page view event. Link clicks, you need to specifically set up an event for those. There will be no bounce rate. Conversions will not deduplicate without you setting them up correctly. There is no conversion rate metric.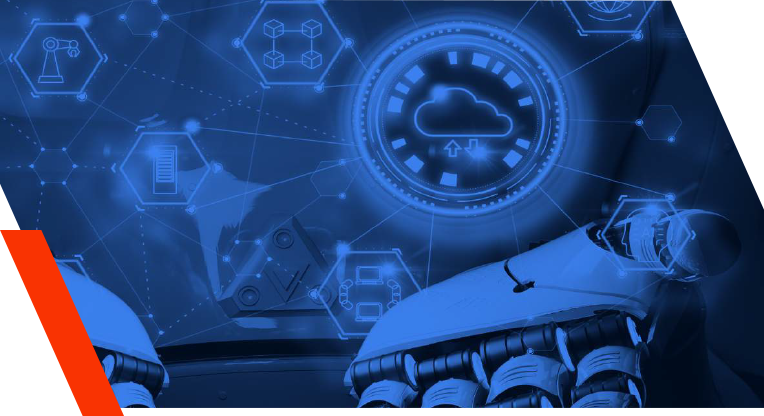 Google will sunset Universal Analytics by July 2023 and expects its users to migrate to Google Analytics 4 (GA4) soon. Prepare yourself by downloading our eBook and you will learn, everything about GA4 and how you need to prepare for it.
GA4's Interface Is Significantly Different
There is only one view. The commerce reports are down to one report. All the default reports you're used to are gone. GA4 is nearly a blank slate waiting for you to define everything.
This will give you a lot of flexibility, but it will require planning. And keep in mind that the features that are included are going to be in beta, so they will change. This means e-commerce reporting will slowly improve based on feedback, so you need to create your own for now. And don't forget to create your own conversion rate metric.
Keep These Considerations in Mind
Here are some suggested preparations as you get ready to move to GA4:
Carefully document every report you use, noting all the dimensions and metrics, how the data are displayed, and how the metrics are recorded and or calculated. If any of these are "stock" reports, this is a great time to read the Help files to understand how they are generated and created. This will be essential to your ability to re-create these reports later.
This process will be beneficial because it will help you understand your data in a way you may never have before. It will also help you figure out what reports are actually valuable to you because you will only want to re-create the ones that matter.
Go through the report notes and figure out how to re-create the metrics. If you have a report that relies on page views, note that you will need to set a page-view metric. Figure out how you will record that metric, any calculations you need to make with the metrics, and what segments to add them to.
Check your views because GA4 does not have more than one. Note the view definitions because you will create segments the same way.
If you don't use Big Query now, subscribe to it immediately. This will allow you to add up to 14 months of your current data into Big Query. When you switch over to GA4, Big Query will be free and you will be able to do month-to-month and year-over-year comparisons on your data, assuming you have re-created the metrics and reports correctly.
Once you have completed these preparations, you should create a measurement plan or solution design to help you plan the new implementation you will need to do for GA4.  You can build this from your notes on how your reports and metrics are created. Make sure you didn't miss anything important and that the metric definitions are all correct.  Review your KPIs and make sure your new solution will accurately report on those indicators.
Bottom Line
Think of this as an opportunity to review your requirements and maybe upgrade your reporting.
You could also compare GA4 to Adobe Analytics or any other analytics product since it will be the same amount of work to move to GA4 as to move to any other platform. This would be a good time to figure out if such a move is the best choice for your company.
About TA Digital
TA Digital is the only global boutique agency that delivers the "best of both worlds" to clients seeking to achieve organizational success through digital transformation. Unlike smaller, regional agencies that lack the ability to scale or large organizations that succumb to a quantity-over-quality approach, we offer resource diversity while also providing meticulous attention to the details that enable strategic success.
Over the past 20 years, TA Digital has positioned clients to achieve digital maturity by focusing on data, customer-centricity, and exponential return on investment; by melding exceptional user experience and data-driven methodologies with artificial intelligence and machine learning, we enable digital transformations that intelligently build upon the strategies we set into motion. We are known as a global leader that assists marketing and technology executives in understanding the digital ecosystem while identifying cultural and operational gaps within their business – ultimately ushering organizations toward a more mature model and profitable digital landscape.
Recognized in 2013, 2014, 2015, 2019, 2020 and 2021 Inc. 5000 list as one of the fastest growing companies in the United States, TA Digital is pleased also to share high-level strategic partnerships with world class digital experience platform companies like Adobe, SAP, Acquia, commercetools, Sitecore, and Elastic Path.
Shashank Shukla 5 min read