6 SEO and PPC Tactics That Will Give You a Boost During the Pandemic
By Deborah Gibbs, with editorial assistance from Kasinath Koneti
In parts 1 and 2 of this blog post series, we examined a variety of digital strategy and marcom channel selection tips, along with content tactics, to help B2B marketers pivot quickly and adapt to the new pandemic-driven dynamics in digital marketing.
Now let's consider some tactics for search engine marketing. According to Search Engine Watch, since the beginning of the pandemic, 75% of consumers use social media daily, and only 4% want brands to stop advertising. This means that a well-placed PPC ad, or great organic search experience, will continue to have significant impact for many B2B marketers.
Let's take a look at some recommendations, whether quick wins or long-term initiatives, that are resonating with marketers mid-way through 2020.
Search Engine Optimization
Tactic 1
Make sure your Google My Business (GMB) listing(s) are current. Now more than ever, business customers who need to venture to one of your physical facilities need easy access to your phone number, hours of operation, and directions. GMB listings are valued by Google and are important in local SEO. If the pandemic economy has made local SEO more important to you, and you're feeling a bit rusty, try Greg Gifford's SEMrush course on Local SEO. (It's free.)
Read our new blog on how 3 Marketing Attribution Models to Help Drive High ROI in 2020.  ||  Contact our Digital Marketing specialist to learn how you can increase your retention rate and close sales.
Tactic 2
Check Google Trends and Google Search Console daily. In Q1 2020, search engine optimization trends began to change significantly. Historically we have seen significant differences in the level of effort B2B clients felt they needed to invest in SEO. However, since organic search data is one of your most accessible, real-time sources of insight into customer behavior, we strongly recommend that all demand gen marketers in charge of SEO obsess (figuratively speaking) with their SEO data.
This tactic is a quick win, because it may turn you on to some situations that require immediate response. And if it's not a habit already, it could become a profitable long-term investment of your time. Your 2021 lead funnel will thank you.
Tactic 3
Update your analytics dashboards. All of the tactics we are discussing in this post require data-driven decisions. Some of the assumptions underlying your KPIs may have been upended by COVID-19. Your source data may have changed also. For example, some data analysts have warned that the large number of visitors searching for B2B sites while working from-home has skewed traffic measurement for many sites.
Tactic 4
Create SEO campaigns for upper funnel conversion. If you were targeting lower funnel keywords and topics and saw your site conversions drop due to COVID-19, try moving up the funnel. Give your new prospects next-steps for engagement that will nurture the relationship with your brand, without forcing a lower-funnel action that they might not be able to take right now.
I don't characterize this as a quick win, because you may need to create new engagement streams in your marketing automation instance, or create new journeys on your site. A new content strategy or adjustments to your primary personas may be involved also.
Tactic 5
Catch up on work in your development backlogs. If your backlog includes improvements to structured data, site speed, or security for example. Take the time to address them during the economic pause brought by the pandemic. These investments, which may require extended labor, can significantly boost organic visibility and traffic. This may be a great time to request TA Digital's SEO audit service for your site, especially if the combination of Technical SEO issues and changing keyword strategies create a need for a long-term roadmap for improvements.
Read Deborah's blog on developing Marketing Automation for Higher Education.   ||  Sign up today for the latest news about your Digital Transformation.
PPC
Tactic 6
Align your PPC and SEO campaigns. While PPC may not make as much sense for a while for some companies, many others can benefit tremendously from cheaper bidding spends. You may find yourself on Page 1, getting ahead of your competition. Since you have been revisiting your organic search campaigns, this is a good time to also revisit the creative and strategy for PPC, getting the most of the lower CTCs.
A Word to the Wise: Well-strategized SEO and PPC programs are a great boost to digital transformation efforts during a pandemic. Perhaps your company has newly digitized services, delivered in a pandemic-friendly manner. In addition to marketing your digital transformation to your current customer base, organic and paid search marketing can help you reach new segments unaware of your updated digital services.
We hope that you have benefitted from this series on demand generation in 2020. If you would like to review other tactics recommended in Parts 1 and 2, here are quick links for easy access:
Part 1
How Digital Marketers Can Generate Demand in 2020's 'New Normal' (Part I)
Part 2
How Digital Marketers Can Generate Demand in 2020's 'New Normal' (Part II)
Want more insights like this?
We're on a mission to provide businesses like your's customer experience, digital marketing, and commerce tips, tricks, and industry-leading knowledge to help you build a great brand. Don't miss a post. Sign up for our weekly newsletter.
Get Help from Our Experts
Over the past 20years, we have completed thousands of digital projects globally. We have one of the largest and deepest multi-solutions digital consulting teams in the world. Our proprietary processes and years of Digital Experience expertise have earned us a 97% customer satisfaction rating with our clients ranging from Global Fortune 1000 to Mid-Market Enterprises, leading educational institutions, and Non-Profits.
DesignRush has recognized TA Digital as a top Marketing Analytics Agency.
About TA Digital
TA Digital is the only global boutique agency that delivers the "best of both worlds" to clients seeking to achieve organizational success through digital transformation. Unlike smaller, regional agencies that lack the ability to scale or large organizations that succumb to a quantity-over-quality approach, we offer resource diversity while also providing meticulous attention to the details that enable strategic success.
Over the past 20 years, TA Digital has positioned clients to achieve digital maturity by focusing on data, customer-centricity, and exponential return on investment; by melding exceptional user experience and data-driven methodologies with artificial intelligence and machine learning, we enable digital transformations that intelligently build upon the strategies we set into motion. We are known as a global leader that assists marketing and technology executives in understanding the digital ecosystem while identifying cultural and operational gaps within their business – ultimately ushering organizations toward a more mature model and profitable digital landscape.
Recognized in 2013, 2014, 2015, 2019, 2020 and 2021 Inc. 5000 list as one of the fastest growing companies in the United States, TA Digital is pleased also to share high-level strategic partnerships with world class digital experience platform companies like Adobe, SAP, Acquia, commercetools, Sitecore, and Elastic Path.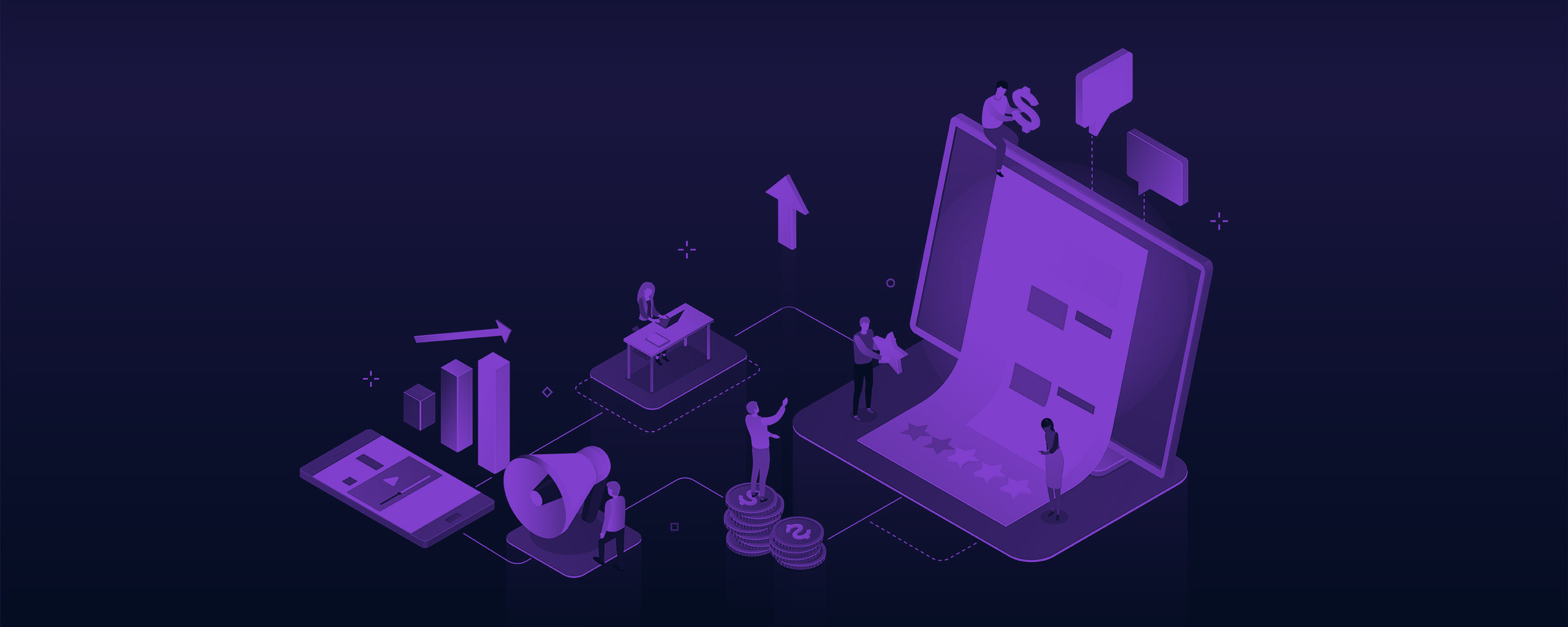 Marketing Automation Practice Team 6 min read