What is Adobe Experience Cloud?
Adobe Experience Cloud is a combination of Adobe Marketing Cloud, Adobe Analytics, Adobe Advertising Cloud and Magento Commerce Cloud within a single easily accessible platform. It allows you to deliver amazing customer experiences by creating web applications, personalization, and automating and managing activities related to online advertising, intelligence gathering, and campaign management.
87% of consumers of organizations agree traditional experiences no longer satisfy customers. (Accenture)
Frequently Asked Questions (FAQs): What is Adobe Experience Cloud?
What does Adobe Experience Cloud do?
Adobe Experience Cloud integrates the best solutions for marketing, commerce, advertising, and analytics on a cloud platform. It also brings together service and support, and an open network which can help deliver a wonderful customer experience.
What is Customer Experience?
Customer experience is the perception of your brand by customers. This perception is based on their interactions across channels at different stages in their engagement journey. The key factors that influence digital customer experience are ease of navigation, the sales process, organized brick and mortar store.
Customer perception is fragile, and it can make or break a brand. Therefore, it is very important for companies to maintain a good customer experience.
Frequently Asked Questions (FAQs): What is Customer Experience?
What is the concept of the customer experience?
The overall interaction and experience a customer has with a business is called customer experience.
Why is customer experience so important?
Customer experience is important because it can have a significant impact on conversions and business revenue. A good customer experience can also help businesses improve customer satisfaction, build trust, increase customer advocacy, create personal relationships, and help your business stand out.
By 2020 more than 40% of all data analytics projects will relate to an aspect of customer experience. (Gartner)
What is a bad customer experience?
A bad customer experience fails to meet customer expectations and falls short of providing customers a satisfactory customer experience.
Some of the main reasons customers have a bad experience are poor tech support, bad customer service, poor website navigation and inaccurate pricing. All of these irk the customer and lead to a bad experience. Other key reasons that lead to a bad customer experience are:
Company policies superseding customer needs.
Poor social media management.
Ignoring customer feedback or responding late.
Compromising customers' personal privacy.
Slow and unresponsive chat support.
Increasing customer retention rates by 5% increases profits by up to 95%. (Bain & Company)
Frequently Asked Questions (FAQs): What is a bad customer experience?
How to help a customer that has a bad experience?
Customers expect to be heard. A bad customer experience can be addressed by listening to the customers' needs, resolving their queries, and providing them any necessary assistance. Being empathetic and courteous goes a long way in resolving a poor customer experience.
What is good customer experience?
A good customer experience is when a customer keeps coming back and spreads positive reviews about their experience with your business. It is very important for businesses to keep their customers happy and satisfied, as they are the main reason why your business exists. A great customer service, easily accessible website and its various processes are what makes customers happy. A good customer experience can increase brand loyalty and revenue. People enjoy sharing their experience through word of mouth or by leaving online reviews of products or services.
For a customer to have an excellent experience, businesses need to examine the way the customer interacts with your business. You need to focus on their experience in your brick and mortar store as well as your website, in total their overall experience. To ensure that the customer is satisfied, you need to give your workforce the right resources and empower them to do what is best for the customer. Customers have a good experience when:
The customer is prioritized.
Customers are given a personalized experienced.
Customers are provided a friendly, empathetic experience.
Customers are provided the best value at the right price.
Customer feedback is addressed, and improvements are made.
Technology is used to enhance the experience.
Customers are shown appreciation.
Loyal customers are seven times as likely to test an offering and five times as likely to buy again. (Temkin)
Frequently Asked Questions (FAQs): What is good customer experience?
How do you provide good customer experience?
Brand can provide a good customer experience by:
Delivering a personalized experience
Showing empathy.
Providing discounts and offers.
Assist them in decision making.
Respecting customers' privacy.
Addressing their queries and requests.
Using technology to enhance the experience.
Showing appreciation.
How do you improve customer experience?
Businesses need to examine how customers interact with them. The most effective ways to improve customer experience are:
Creating a customer journey map encompassing every customer touchpoint.
Streamlining communication and keeping the customer informed.
Having a concrete customer experience strategy and executing it effectively.
Using customer information to provide personalized experiences.
Sharing customer experience data with the entire team.
Driving retention-focus customer interactions.
Providing multiple feedback channels to customers.
Analyzing and addressing the breaking points in customer engagement.
Using the latest technologies like artificial intelligence and machine learning.
Being proactive and architecting a holistic customer experience strategy.
50% of brands say they are planning to increase CX-related technology spending in 2019. (Adobe Digital Trends)
Frequently Asked Questions (FAQs): How do you improve customer experience?
Why improve customer experience?
Customer experience needs to be improved to retain customers, attract new or potential customers, and to increase revenue and profits.
What is a Customer Experience Strategy?
In order to retain customers and engage potential customers, businesses need to have a game plan instore. This game plan is called a customer experience strategy.
A customer experience strategy is a plan to deliver a meaningful and positive experience to the customer throughout their interaction with the brand (both pre and post sales).
To build an effective strategy, businesses must first incorporate feedback and insights from all departments in the company. Next, they must align their strategy with the company with the goals and objectives. Businesses can also incorporate a customer experience design to configure the products or services according to the needs and requirements of the customers.
By the year 2020, customer experience will overtake price and product as the key brand differentiator. (Walker)
Frequently Asked Questions (FAQs): What is a Customer Experience Strategy?
Why have a customer experience strategy?
A good customer experience strategy helps in increasing customer satisfaction, improving lifetime value and growing revenue.
How to define customer experience strategy?
Customer experience strategy is a blueprint that businesses must follow to retain customers, increase traffic and revenue, and deliver a great customer experience.
How do you develop a customer experience strategy?
A good customer experience strategy can be the key differentiator between customer delight and customer displeasure. To improve customer satisfaction, increase revenue, and reduce churn you need to have a great customer experience strategy. Below are the 10 key components of a solid customer experience strategy:
1. Customer focused vision
The best way to create a good customer experience strategy is by first envisioning a customer centric framework based on the company's principles and values. This acts as a guideline to drive the behavior of the members of the organization.
2. Know your customer
To build a strategy based on the customer experience principles, the customer support team has to understand the needs and requirements of the customers. They need to empathize and connect with the customer. The support team needs to create personas to recognize and understand them better.
3. Build a relationship with your customer
The support team needs to create an emotional connection with the customers to create an amazing customer experience. According to research, around 50% of an experience is based on an emotion and there is an 85% sales growth when there is an emotional connection. Emotions drive decision making. Loyalty increases when customers reminiscence their interaction with the brand. They are more likely to recommend products or services to people and make purchases again.
Customers who have had an unpleasant experience on a brand website are 88% less likely to return. (Clicktale)
4. Accessibility
You must ensure that your team engages with the customer and provide them with whatever they require. They need to respond to them on time across all channels and devices like email, social media, live chat or chatbots. This provides your customer with an omnichannel experience.
5. Personalization
Information gathered throughout the customer experience can be used to provide the customer with a great experience like providing them with relevant suggestions and more informed support. It can also increase loyalty and brand satisfaction.
6. User friendly accessibility on all the device
Your website on the laptop, desktop, mobile device or tablet must be uniform, simple and easy to navigate. Nowadays people are mostly using their mobile devices to browse websites, it is imperative to optimize your website for mobile devices too. This creates a seamless experience for customers as well as potential customers.
7. Customer feedback
It is very important to capture customer feedback in real time. Follow up emails must be sent to customers by using post interaction surveys and similar tools to automate processes. One can also make calls in order to gain more insightful feedback. Ensure that a specific customer support agent is assigned to take customer feedback to enhance the business.
8. Great framework for your team
It is imperative for organizations to identify the training needs for their workforce. You must assess the quality of the email communication or phone call. A good quality framework helps in assessing, tracking, scheduling your team's efforts and development, and providing them the right resources, through coaching, training and eLearning.
9. Employee feedback
The overall feedback of your team is very important. You must conduct an annual survey to understand their needs and requirements, so that they can deliver a good service to the customers. Employee feedback can also help improve the organization, as they can share ideas to improve customer experience and share their perception about the organization.
10. Measure the ROI
The biggest challenges often faced by businesses are measuring customer experience. You need to find out whether the investment made on your team, technology and process are profitable and effective. Most companies use 'Net Promoter Score' (NPS) to collect valuable information. It also a benchmark companies use to measure the standard of customer experience.
Companies with strong omnichannel strategies retain an average of 89% of their customers. (Aberdeen)
Customer Experience Examples
Endurance
Endurance is a chatbot companion for Alzheimer patients. Alzheimer's is a disease that deteriorates the patient's memory. Endurance has a casual conversation with Alzheimer patients. It can identify differences between what the patient previously said in their conversations and highlights areas of memory loss. Since it is cloud based, the conversations can be easily be accessed by doctors and family members to keep a track on their patients.
Inkhunter
Inkhunter is an app that uses AR (Augmented Reality) to preview what a tattoo will look like before getting inked. It can also connect the user to the tattoo artists who specialize in the desired styles, in their locality. This app is highly personal and gives the user a tattoo parlor experience. It also allows them to be confident and comfortable with their decision.
Levi's
Levi's has recently launched its customization and tailor shop in New York where customers have the freedom to create their own unique look by tailoring or painting or distress their jeans. They can put a spin on fashion by creating their own look on their iPads or consult a specialist to create their desired look.
Best Buy
A customer in need of an all in one desktop required for business usage was assisted by an employee to search for the right product. He patiently answered numerous doubts and queries related to the product and gave additional information related to it. He also suggested the customer to check online for better deals from the manufacturer instead of Best Buy.
Adobe
A customer made a mistake of purchasing the wrong product, as he misread the product description. The software did not have the specifications that he required. According to the refund policy, it clearly stated that there are no refunds. But when he spoke to the customer care service and explained his situation, he got a full refund. He was amazed that he got the refund, as they did not strictly follow their policy. The customer care service was empathetic towards him and decided to fully refund the customer.
Experience-led businesses have 1.7x higher customer retention, 1.9x return on spend, and 1.6x higher customer satisfaction rates. (Forrester)
Top 10 Customer Experience Books
What CMOs should do next
CMOs today have a great opportunity to lead successful customer experience programs. By using the right set of tools guided by an effective strategy, they can empower the enterprise to understand customer personas and customer journeys. Below are the four areas that CMOs must focus on, to deliver great customer experiences:
1. Master the customer journey
CMOs must know exactly where in their journey customers are engaging and control those touchpoints to increase overall customer satisfaction. Ensuring delight at every critical touchpoint will help increase engagement, improve traffic, and maximize conversions.
2. Embrace measurement and analytics
Data and analytics are the soul of a winning customer experience strategy. CMOs must measure and communicate the key metrics around customer engagement, such as bounce rates and churn, and measure and optimize the cost of customer acquisition. This helps showcase the ROI of their spending activities.
3. Turn customer insights into strategy
CMOs must make sure they extract and convert insights into effective marketing strategies. These insights can range from demographic information and frequency of customer visits to satisfaction levels, purchase preferences, cross-channel engagement.
4. Drive a customer-first mindset
CMOs must take the lead in driving a customer-first culture across enterprises. Marketing decision-makers can play a key role in outlining a vision for the rest of the company and educating employees about customer needs and preferences.
About TA Digital
TA Digital is the only global boutique agency that delivers the "best of both worlds" to clients seeking to achieve organizational success through digital transformation. Unlike smaller, regional agencies that lack the ability to scale or large organizations that succumb to a quantity-over-quality approach, we offer resource diversity while also providing meticulous attention to the details that enable strategic success.
Over the past 20 years, TA Digital has positioned clients to achieve digital maturity by focusing on data, customer-centricity, and exponential return on investment; by melding exceptional user experience and data-driven methodologies with artificial intelligence and machine learning, we enable digital transformations that intelligently build upon the strategies we set into motion. We are known as a global leader that assists marketing and technology executives in understanding the digital ecosystem while identifying cultural and operational gaps within their business – ultimately ushering organizations toward a more mature model and profitable digital landscape.
Recognized in 2013, 2014, 2015, 2019, and 2020 Inc. 5000 list as one of the most successful technology companies in the United States, TA Digital is pleased also to share high-level strategic partnerships with world class digital experience platform companies like Adobe, SAP, and Salesforce and possess global partnerships with industry leaders such as commercetools, Sitecore, Episerver, Elastic Path, BigCommerce, AWS, Azure and Coveo.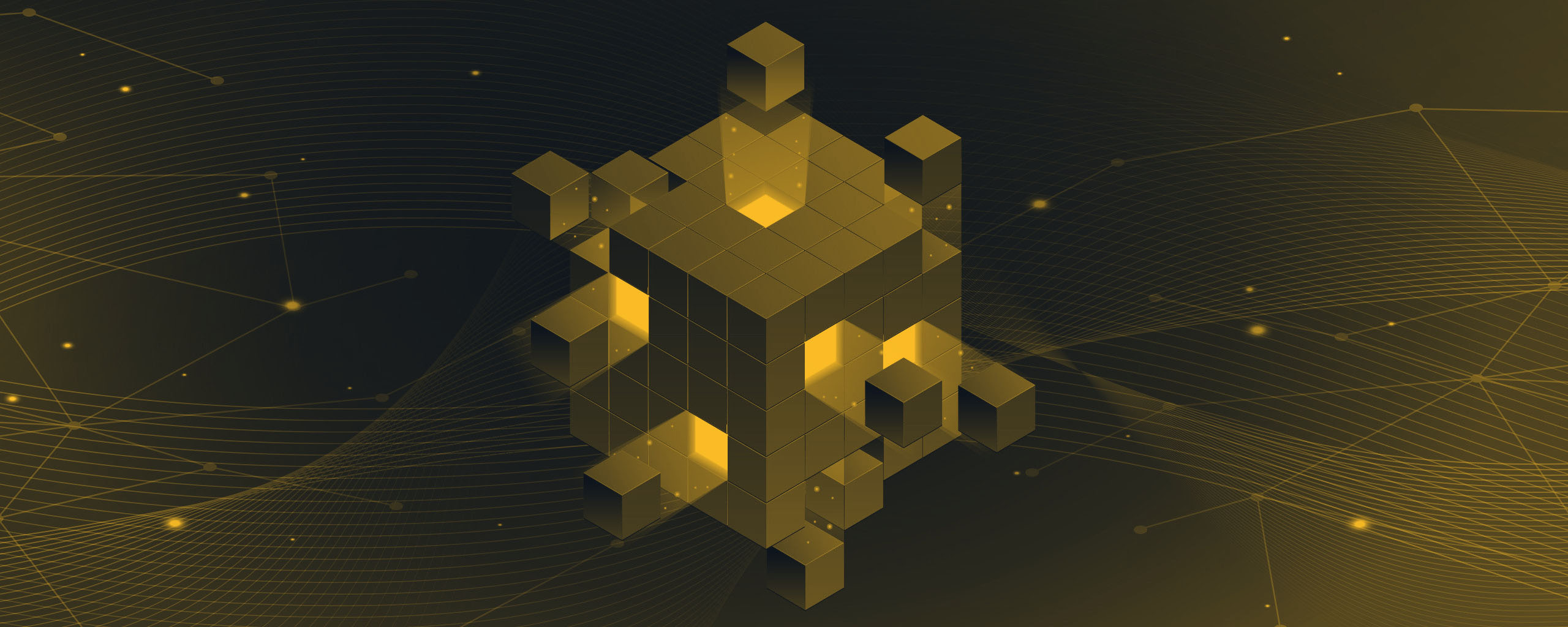 Download our digital transformation strategy guide to learn how you can boost customer lifetime value by evolving business processes to develop the personal approach customers are demanding.
Rajiv Rohmetra 18 min read