Choosing a marketing automation platform is never easy. The market is flooded with tools that offer a multitude of capabilities to suit different business needs. The journey from identifying the most suitable options to evaluating platform capabilities and arriving a final decision is based on a complex process of approvals from key decision makers and influencers.
While choosing a platform may be half the job done, the implementation is where the real challenge begins. In this article, we will talk about the 5 critical steps in successfully implementing a marketing automation platform.  We'll cover the multi- step procedure which involves different stages in putting your platform to work.
1. Integrate your CRM and marketing automation
First, you need to see whether your new marketing automation platform can integrate with your current Customer Relationship Management (CRM) system. It should sync contacts and leads back and forth between the two programs. In case it doesn't integrate with your CRM, you can work through an Application Programming Interface (API) integration. It acts like a mediator and specifies how different software components interact with each other. The marketing automation platform is beneficial to both sales and marketing, as it is easy to track the activities and data is in sync with both departments.
Be sure to learn about the 5 Common Pitfalls to Avoid in your Marketing Automation ||  Contact our Digital Marketing specialist to learn how you can increase your retention rate and close sales.
2. Create clear rules for access and usage
You must know the rules of your new system. Especially, who will be using it, the frequency of contact with the users and the look and feel of the communications. This will ensure high quality and relevancy of communication. You must set up communication limiters so that the customer is not bombarded with messages or emails. It is very important to use marketing automation to control the frequency and relevance, and to ensure you have high quality content. You must also have a clear plan for who will access the tool and how to use it. This will help safeguard the quality of campaigns and avoid any confusions. Create four levels of users: the first level as the 'list loader', where one can upload a list from a tradeshow or anywhere else. The second level where users can access the campaign library, clone a campaign to customize it, but not send it out. The third level, the user can clone the campaign as well as send it out. And at the fourth level, the user can create new campaigns from square one and send it out.
3. Develop a content matrix
It is very important to have good content. Even if you have the best marketing automation platform with lots of data and smooth performance, it will be of no use if the content is of low quality. Good content is essential for customers. At times some businesses find it difficult to plan and create good content. Therefore, it is better to create a content matrix or content grid, to identify the gaps in the content coverage and use the previously gathered content in a better way. First-time users of marketing automation generally fall short of content. Therefore, one needs to map out all the content assets, listing them out, then putting them in a simple matrix matching them against several dimensions like customer type, industry, product interest, geography, pipeline stage and so on. With this you will find certain grids that have loads of content and some grids none. Knowing this can help you create content wherever it's required.
4. Improve conversions with landing pages
You must ensure that your email campaigns are linked to your landing pages. A recipient clicks on a CTA and is taken directly to a landing page where he/she can complete a desired action or else it irks them if they are sent to some other random pages of the website. The landing pages must include forms that capture the visitor information. The people who land on your website are looking to complete a digital transaction. Therefore, it is important to deliver what was promised to them for completing the form, like downloads, registrations, subscriptions, purchases, etc. Track a lead's engagement with various landing pages, as it creates a database of their interests, providing an insight into their needs. While designing a landing page, you must make sure there are no distractions, provide detailed and clear instructions, avoid grammatical errors and keep the form short and simple. Since the customer has come through an email campaign, we already have some of their information. Ensure that your marketing automation platform keeps track of cookies, so that the forms auto populate with stored information.
Sign up today for the latest news about your Digital Transformation.  ||  Explore how our platform audits identify performance problems with your integrated Marketo, Oracle, and Pardot platforms, providing insightful solutions to get your marketing plan on track.
5. Develop a long-term data management strategy
The main crux of any marketing automation system is data. It's essential to have good amount of data for a good customer experience. Most businesses have difficulties with their data in terms of clean, reliable data or adequate data to support them. At times they may want to drive personalization. But for that they need to have data attributes about their potential customers. If these attributes are not available, then they fail in personalization. Before inputting the data into the new platform, it must be cleaned and sorted. Integrating data with a marketing automation system requires a long-term approach, as it involves multiple actions. Data management is a continuous process and it must be done as frequently as possible.
In order to achieve success, you must take a strategic approach to data. Data must be treated like a strategic asset. Successful businesses treat their data as the most prized possession they have. They use this premium data to make it to the top.

Get Help from Our Experts
Over the past 18years, we have completed thousands of digital projects globally. We have one of the largest and deepest multi-solutions digital consulting teams in the world. Our proprietary processes and years of Digital Experience expertise have earned us a 97% customer satisfaction rating with our clients ranging from Global Fortune 1000 to Mid-Market Enterprises, leading educational institutions, and Non-Profits.
DesignRush has recognized TA Digital as a top Marketing Analytics Agency.
About TA Digital
TA Digital is the only global boutique agency that delivers the "best of both worlds" to clients seeking to achieve organizational success through digital transformation. Unlike smaller, regional agencies that lack the ability to scale or large organizations that succumb to a quantity-over-quality approach, we offer resource diversity while also providing meticulous attention to the details that enable strategic success.
Over the past 20 years, TA Digital has positioned clients to achieve digital maturity by focusing on data, customer-centricity, and exponential return on investment; by melding exceptional user experience and data-driven methodologies with artificial intelligence and machine learning, we enable digital transformations that intelligently build upon the strategies we set into motion. We are known as a global leader that assists marketing and technology executives in understanding the digital ecosystem while identifying cultural and operational gaps within their business – ultimately ushering organizations toward a more mature model and profitable digital landscape.
Recognized in 2013, 2014, 2015, 2019, 2020 and 2021 Inc. 5000 list as one of the fastest growing companies in the United States, TA Digital is pleased also to share high-level strategic partnerships with world class digital experience platform companies like Adobe, SAP, Acquia, commercetools, Sitecore, and Elastic Path.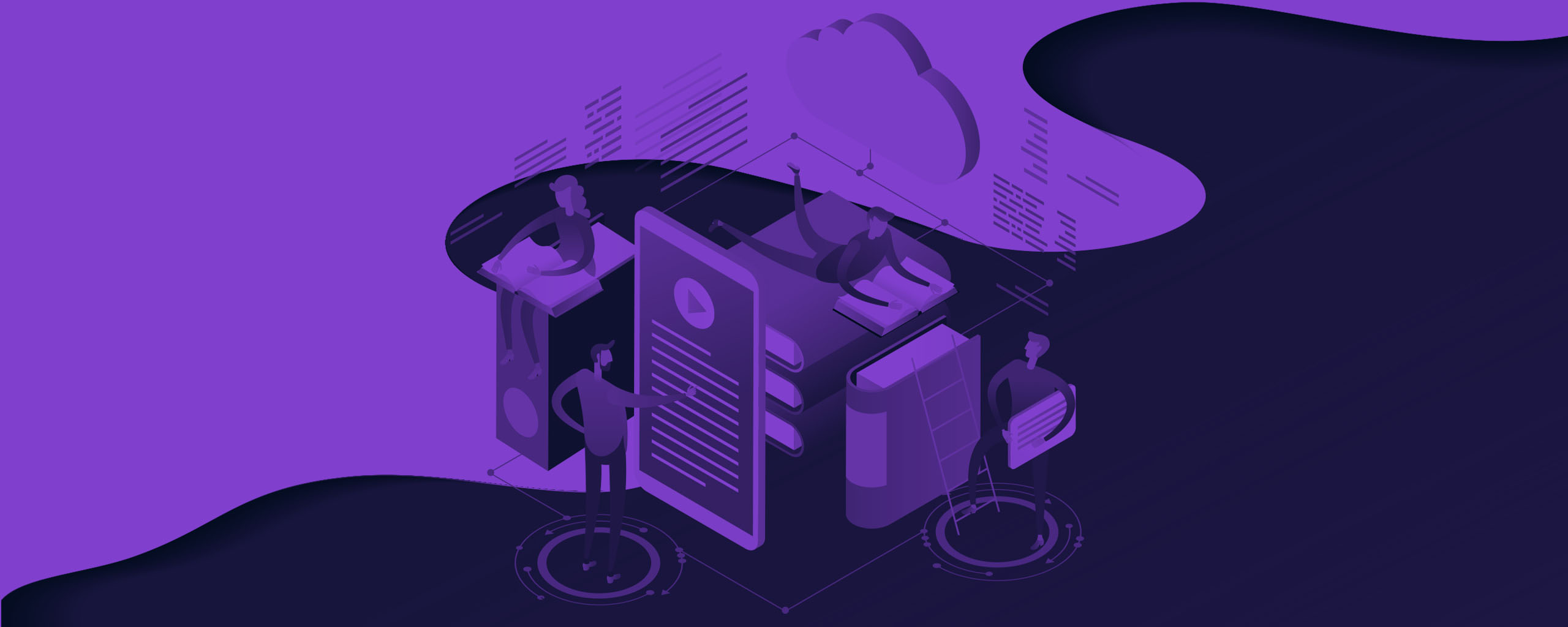 Digital marketing is defined as the advertising or promotion of products and services through digital channels such as search engines, email, websites, social media, and mobile apps.
Mayank Trivedi 27 min read