2021 has been a year full of new plans, potential, and with any luck, less general chaos. Marketers are well into the implementation of their 2021 marketing campaigns and iterating on their marketing channel strategies based on readouts on annual performance. For this upcoming 2022, you're likely finding yourself needing to make investment decisions that will give you the most bang for your buck. This will also help provide insight into which touchpoint has the greatest impact on a customer's purchase decision. To help B2B marketers understand and optimize customer journeys, we've developed a content series dedicated to breaking down each of the components. This blog is our first piece of content in that series designed to help B2B marketers understand the types of marketing attribution.
There can be many challenges that plague your analytics and algorithms and make it difficult to understand the B2B customer lifecycle. These challenges include:
Dirty Data – Garbage in, garbage out. No matter how well we think a campaign performed, if the proper engagement and attribution data weren't captured, we're left with subjective evaluations at best. We must ensure that we get the most accurate data based on a user's buyer journey.


Process Breakdowns – B2B sales cycles are lengthy and have multiple stakeholders on the client-side, not to mention all the marketing and sales resources dedicated by your teams. To gain a better understanding of the customer lifecycle, there needs to be a crystal-clear understanding of your company's customer lifecycle, including who owns what stages and the rules that should be followed when engaging with a prospect.


Lack of a Shared Vision of Success – Without a clear vision of success and cross-departmental agreement regarding what metrics will be used to evaluate that success, there won't be trust regarding the integrity of the analytics. This issue has been proliferated by the vast increase in self-serving vendor-specific metrics, with the notable OG being Google Analytics. The complex stakeholder landscape makes it more difficult for marketers to convey to sales and executives the impact of their marketing spend.
Identifying an approach to ROI reporting requires a keen understanding of your organizational and departmental goals. Navigating the options and selecting the methodology that's right for you can be further complicated when it's not just your channels available but also your partner channels. So, where do you turn when you need to understand ROI on your channels and partner channels to crush your campaigns? We've compiled a diversified list of the different attribution models to get started with ROI reporting.
First-Touch Attribution
First-touch analytics, when backed by clean and reliable data, will tell you where to invest when it comes to generating the leads most likely to turn into an opportunity or closed-won deal.
So how do you analyze first-touch attribution? That will depend upon how you define first-touch. In this case, let's assume you're looking for how the new name was acquired, common among B2B marketers whose products and services carry a lengthy sales process with multiple stakeholders. In this case, it all starts with consistently populated source data. To make the translation from analytics to investment less cryptic, your source values should align with your channels. You'll also need integration between your marketing automation and CRM systems to ensure you can connect that source data (on the lead or the contact) with opportunity information. Analyzing sources related to opportunities and new customers is where you'll find the most value, hence the integration.
To understand revenue driven by partners on first-touch attribution, be sure to capture the referral source, including the partner org and rep name. Doing so will help you to understand which partners are driving lead generation. You'll also have the data to understand which partners are your strongest advocates and where you'll need to invest more time to build trust with others.
Last-Touch Attribution
Last-touch analytics, when aligned to agreed-upon lifecycle stages, will tell you where to invest to best 'nudge' leads into your highest value stages in the customer journey. Use this attribution methodology when you're trying to unclog your funnel and increase your conversion rate from one stage to the next.
Consider using this approach on stages such as 'Marketing Qualified Lead (MQL) and Opportunity.
So how do you analyze last-touch attribution for your marketing efforts? Once again, this will vary based on how your team defines the last touch. Many B2B marketers, however, use the last touch to describe the last trackable and successful interaction, online or offline, that occurred prior to the lead reaching the stage for which last-touch attribution is being tracked. This methodology requires a defined 'success' or 'response' within each channel in your marketing automation platform. You'll also need to make sure the marketing team is well aligned with your sales team on your lifecycle stage definitions to make sure everyone is speaking the same language.
By tracking last-touch attribution, you'll generate the insights needed to become more successful in converting other leads stuck in the previous funnel stage. Apply this same methodology to your partner channels to understand if a partner communication, event, or campaign led to an increase in conversions.
Multi-Touch Attribution
Multi-touch attribution reporting is the holy grail of attribution reporting for B2B marketers. There are many different weighting methodologies out there. Seriously, think of a letter in the alphabet, and there's probably a weighting methodology named after it. The principle, however, remains the same. Multi-touch attribution allows you to identify the channels and campaigns most closely associated with open opportunities and closed-won deals. Using an unweighted approach, you can divide the value of the opportunity or closed-won deal by the channels and campaigns that generated successful interactions.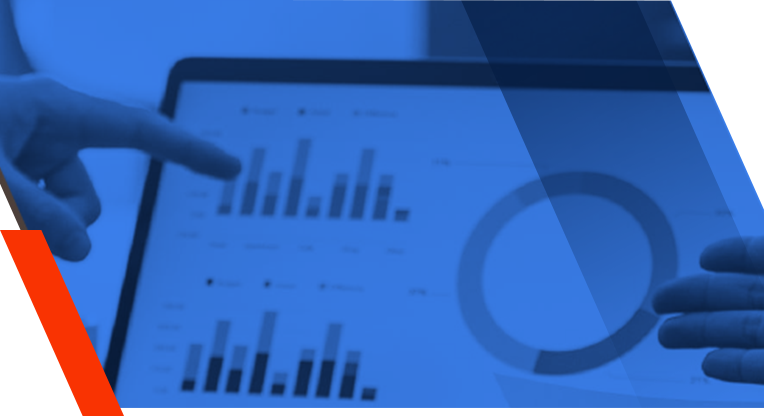 Do you know how to activate the consumer data you have gathered? Do you know how to optimize the use of this data? Do you know how you can optimize the experience for your audience? Download and read our eBook and find out how you can effectively use data activation to drive personalization in just 5 steps.
Take your multi-touch attribution model to the next level by using this methodology for partner channels as well. This will help you to understand if events are driving ROI across the board or if there's a higher degree of success when you pair up with a partner.
Multi-touch attribution requires operational excellence and builds upon many of the prerequisites we reviewed in relation to first-touch and last-touch attribution reports. While a lifecycle isn't a direct dependency, you'll want to be integrated with your CRM and properly identifying the statuses that indicate a response so that this attribution credit can be distributed accurately.
Wrapping up
There are many ways to identify your best bets for channel investment. Each methodology answers a different question in your click attribution and plays a key role in solidifying your marketing mix. By combining methodologies such as these three, you'll be able to answer all those questions about what worked, what didn't, and what your 2022 investment strategy will look like.
Interested in learning where you stand when it comes to marketing technology maturity? Take our assessment to get your free maturity evaluation!
Want to talk B2B Marketing or Attribution? Drop me a note at Tara Petre or connect with me on LinkedIn.
About TA Digital
TA Digital is the only global boutique agency that delivers the "best of both worlds" to clients seeking to achieve organizational success through digital transformation. Unlike smaller, regional agencies that lack the ability to scale or large organizations that succumb to a quantity-over-quality approach, we offer resource diversity while also providing meticulous attention to the details that enable strategic success.
Over the past 20 years, TA Digital has positioned clients to achieve digital maturity by focusing on data, customer-centricity, and exponential return on investment; by melding exceptional user experience and data-driven methodologies with artificial intelligence and machine learning, we enable digital transformations that intelligently build upon the strategies we set into motion. We are known as a global leader that assists marketing and technology executives in understanding the digital ecosystem while identifying cultural and operational gaps within their business – ultimately ushering organizations toward a more mature model and profitable digital landscape.
Recognized in 2013, 2014, 2015, 2019, 2020 and 2021 Inc. 5000 list as one of the fastest growing companies in the United States, TA Digital is pleased also to share high-level strategic partnerships with world class digital experience platform companies like Adobe, SAP, Acquia, commercetools, Sitecore, and Elastic Path.